2018 Focus on Tourism Workshops
---
Marketing workshops are being offered to you on topics the travel industry has identified as most important -- customer experience management, promoting and creating video and photo content, search engine optimization and more! Scroll down for more information on specific topics.

Based on the industry digital survey, as well as feedback from last year's sessions, the Ohio Travel Association is continuing to offer affordable one-day workshops to boost your skills and to keep your marketing fresh and relevant.

Each session includes networking time, as well as industry updates and behind-the-scenes offerings at some of the state's fascinating experiences. Registration includes the option to select multiple workshops. Do not forget to invite others in your organization or community.
---
Focus on Tourism Workshops Have Ended for the 2018 Year. Look for Them Next Year!
*The deadline to register for June workshops is Tuesday, June 19
Rates:
OTA Members: $65
Non-Members: $85

*The Session, Promoting and Creating Video, Photography and Virtual/AR Content, Will Be Charged at a Slightly Higher Rate ($75 for Members and $95 for Non-Members)
---
Who Should Attend These Workshops:
---
These workshops are crafted specifically for travel and tourism professionals whose responsibilities include any of the following - marketing, communications, leadership, sales or technology. Topics presented will help guide business goals and measurements all the way down to day-to-day responsibilities.
---
Regional Workshops at a Glance:
---
*All workshops are held from 9:30 am to 2:30 pm with lunch included

June 26 - Kickmaster Footgolf Community Center, Grove City, Central Ohio
Why Customer Experience Management is More Critical Than Ever
Signature Worldwide
June 27 - Gervasi, Canton, NE Ohio
Bring the Destination to the Audience: How to Leverage Engaging Video to Connect, Convince and Convert
thunder::tech

June 28 - The Cincinnati Art Museum, SW Ohio
Search Engine Optimization (SEO) vs Search Engine Marketing (SEM): What's the Difference and What's Important
Ripple Effect Interactive
---
Workshop Topics Designed for You:
---
Why Customer Experience Management is More Critical Than Ever
June 26 - Kickmaster Footgolf Community Center, Grove City, Central Ohio
Signature Worldwide
Customer experience has become a critical differentiation in today's hyper-competitive, hyper-connected global hospitality marketplace. As a part of the travel and hospitality industry, visitors expect good customer service, but you can differentiate yourself by creating exceptional customer experiences. In essence, there's tangible business value in managing the customer experience effectively.
Good customer experience management strengthens brand preference through different opportunities that your competitors are not offering. This boosts revenue with incremental sales from existing customers and new sales from word of mouth – helping you improve customer loyalty.
In this session, learn how to increase employee commitment to delivering legendary service at every customer touchpoint. Discover how to reinforce greater staff confidence to build rapport with customers during transactions and create consistency around service standards and skills. Lastly, improve the ability of the staff to handle customer requests to guarantee satisfaction and more!
Your Expert Presenter: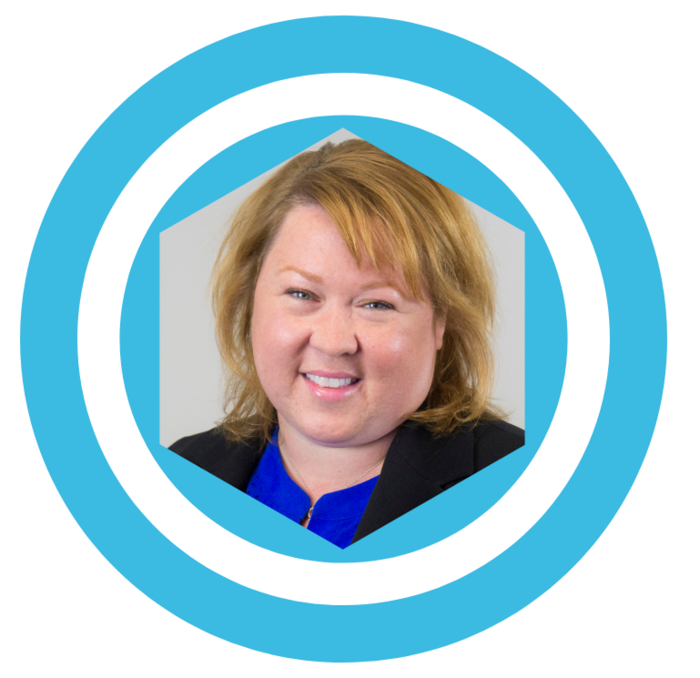 Sara Djubek, National Director of Sales, Signature Worldwide
As Signature Worldwide's National director of sales - Sara Djubek is responsible for developing and maintaining relationships with hospitality organizations throughout the United States. With more than 17 years of sales and marketing experience, she serves as a respected consultant to her hospitality clients, offering suggestions to increase revenue and improve guest loyalty through training and business solutions. Prior to joining Signature Worldwide, Sara has held positions managing the advertising and sales components for publications serving state and city convention and visitors bureaus, hotel associations, assisted living, regional chambers and state restaurant associations. She has also worked as a national sales manager, national business development manager and regional sales manager in companies such as Groupon, Great Lakes Publishing and The Kennedy Group. Sara holds a bachelor's degree in communication from The Ohio State University. She is a frequent world traveler, dynamic speaker and active partner with hospitality organizations and associations.
Networking and Tour Opportunity:


Kickmaster Footgolf
After the session, participants will have the opportunity to tour this unique Grove City attraction and experience footgolf first hand! Footgolf is a combination of soccer and golf. Kickmaster Footgolf is the first dedicated footgolf course in the United States. Players attempt to kick a standard soccer ball into the hole on a golf-style course. Score is kept the same way as in golf, with a pre-decided number of kicks being "par" for each hole. One of the joys of footgolf is that players of all ages and skill levels are invited to participate.
---
Bringing the Destination to the Audience: How to Leverage Engaging Video to Connect, Convince and Convert
June 27 - Gervasi, Canton, NE Ohio


thunder::tech
Shorter attention spans mean that consumers are now more likely to watch instead of read. In fact, online video accounts for more than 70% of all online traffic. So don't just tell them, show them! Video and other multimedia gives your audience a preview of what they can expect from the unique experiences you offer and drives higher ROI through increased online engagement. Discover why video and photography are so effective at captivating your audience and bringing your destination to life.
You will learn:
How to plan your visual content marketing strategy
The various video and photo types and use cases for each
The best tools and resources for creating engaging video and photography
When to DIY and when to hire a pro
Sharing and distribution best practices
Your Expert Presenters:

Craig Israel, Creative Director, thunder::tech

Craig manages our Creative Department, leads creative strategy for the agency and oversees creative output—including campaign development, graphic design, advertising, messaging and branding. He also oversees thirtysix::thirtyfive studios, thunder::tech's in-house video and animation production house. With nearly 20 years of experience in Cleveland/Akron marketing agencies, Craig brings a depth of knowledge to the table, including copywriting, art direction, video direction and the elusive skill of telling clients no and having them feel good about it.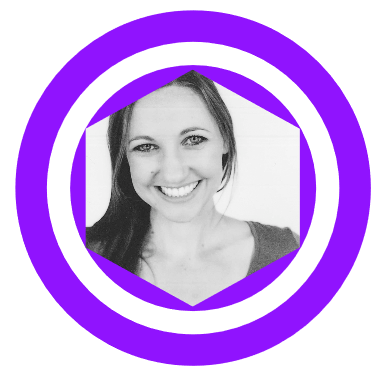 Madison Letizia, Communications Department Manager, thunder::tech

Madison manages the Communications Department and its services. She is dedicated to helping companies connect with customers by integrating social media, email marketing, search engine marketing and other forms of communications into their overall marketing efforts. Madison works to create comprehensive communications strategies and execute campaigns with measurable benchmarks. In addition, her team is responsible for the continued education and training of clients regarding best practices for both personal and professional use.
Networking and Tour Opportunity:


Gervasi
After the workshop, enjoy a beautiful guided tour of the winery, a walking tour of the estate, and a "sneak peek" at the status of the distillery and boutique hotel. Attendees will be divided into groups of 15 to 20 for tours. Allow approximately one to one and a half hours for the full tour. All three restaurant venues will be open following the program for appetizers, dinner and Gervasi wines, craft beers and craft cocktails in a full bar. Gervasi Vineyard is an upscale Tuscan-inspired winery resort located in the heart of Canton. The destination winery features 28 varietals of award-winning wines including three estate-grown wines, a state-of-the-art winery, vineyard tours, tastings, pairings and culinary classes. The stunning 55-acre estate offers three distinct restaurants featuring exceptional cuisine.
---
Search Engine Optimization (SEO) vs Search Engine Marketing (SEM): What's the Difference and What's Important
June 28 - The Cincinnati Art Museum, SW Ohio


Ripple Effect Interactive
When visitors are looking to book their next trip, many rely on search results to help guide their decisions. Whether your website pulls organically on sites like Google (SEO) or you pay to get your website or product in front of visitors in the search results (SEM), it is important to consider where and when to allocate your marketing budget toward search results versus working to organically pull up when an individual is planning their next trip. This session is for those who want to demystify search engine marketing and search engine optimization in order to get a firm grasp of digital opportunities. Learn the necessary basics and best practices of when to pay for online ads and when to improve your website for page-one positioning through natural search. This session also includes free SEO website analysis and a toolkit. Whether your goal is to implement your own online strategy or to be better prepared when speaking with your agency, this session will teach you how to move forward in an often complicated digital environment. Free tools and case studies will be offered alongside real-time website audits to help you build your digital channels today.
Your Expert Presenter:


John Daters, Director of Digital Strategy, Ripple Effect Interactive
John Daters is director of digital strategy at Ripple Effect, a local digital marketing company and website development company located in Cleveland, Ohio, and an extension of Great Lakes Publishing. John began his career as a content manager on Colorado.com, the official tourism website for the state of Colorado. Since his travel and tourism origins, John has worked to improve the presence of MetroHealth, one of the largest hospitals in Northeast Ohio, and led the strategic rebuild of Cleveland Metroparks' entire digital footprint from the ground up. Prior to Ripple Effect, John was Director of SEO for Fathom in Independence, OH. There, his clients included multinational corporations with digital presence across the globe, as well as local companies looking to expand their digital efforts in all business environments.
Networking and Tour Opportunity:


The Cincinnati Art Museum
After the Focus on Tourism Workshop, attendees are invited to stay for a personalized tour of Italian Baroque masterpieces in the special feature Cagnacci: Painting Beauty and Death. This includes a discussion on paintings by seventeenth-century artists Guido Cagnacci and Bernardo Strozzi. Parking and general admission to our venue is free for attendees. Located in scenic Eden Park, the Cincinnati Art Museum features a diverse, encyclopedic art collection of more than 67,000 works spanning 6,000 years. In addition to displaying its own broad collection, the museum also hosts several national and international traveling exhibitions each year.
---
Thank You Education Sponsors and Partners!

---