Sponsored By:

Program Details:
Participating in the Ohio Tourism Leadership Academy is more than just learning about the Ohio travel economy and the role you play. It's also about strengthening your network with peers and existing leadership. During each session, we discuss critical regional and statewide issues with leaders from statewide public, private and nonprofit organizations.
If you are new to your job or the industry, or if you've been in your job awhile but want to have a deeper understanding of the opportunities and challenges within Ohio travel and hospitality, this program is for you.
The program consists of virtual classes in 2020, beginning Jan. 13 from 9 to 10:30 a.m. Classes are held monthly from January through June. A full schedule with the curriculum will be sent upon registration.
Class members have included those from attractions, museums, theme parks, DMOs, local government, state agencies, federal legislators, community development offices, restaurants, hotels and more.


Registration for the Class of 2022 will be coming soon. Please check back soon. If you have any questions about the program, please contact Melinda Huntley at mhuntley@ohiotravel.org.
---
Ohio Tourism Leadership Academy Classes of 2020 & 2021!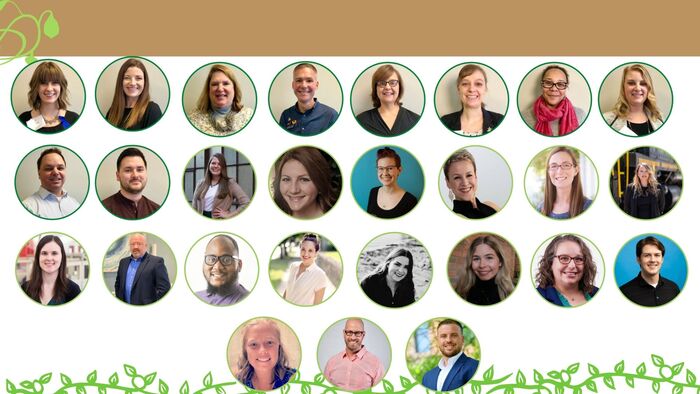 2020/2021 Graduates
Jill Jentes Banicki, OSU - Sea Grant
Rachel Bechtol, Coshocton County Convention and Visitors Bureau
Kim Conrad, City of Grove City
Laura Felberg, Visit Canton
Emily Lloyd, Butler County Visitors Bureau
Jeremy Naylor, COSI
Margaret Price, Great Lakes Publishing (now with Ashtabula County Convention & Visitors Bureau)
C. Dava Range, Destination Cleveland
Brooke Robinson, Belmont County Tourism Council
Neil Stein, Lake County Visitors Bureau
Alexander Trujillo, Explore Licking County
2021 Graduates
Ryan Berry, Darke County Visitors Bureau
Dayna Brownfield, TourismOhio
Shannon Carter, Holmes County Chamber of Commerce & Tourism Bureau
Jesse Dotson, TourismOhio
Mercedes Graham, Travelhost
Sarah Herrick, The Orchard Bar & Table
Marty Conley, Lawrence County Convention and Visitors Bureau
Katelyn Gainer, Cuyahoga Valley Scenic Railroad
Meredith Gilbert, Ohio Department of Natural Resources
Bryce Riggs, Tiffin Area Chamber of Commerce
Emily Schofield, Ohio History Connection
Kevin Seymour, COSI
Mallory Skrobot, Ohio History Connection
Amy Spoutz, Athens County Convention and Visitors Bureau
Kitty Stevens, Ohio Magazine
Olivia Toth, Knox County Convention and Visitors Bureau
Zach Warmouth, Experience Columbus
Mackenzie Wittmer, National Aviation Heritage Area
---
Questions about OTLA? Contact Melinda Huntley at mhuntley@ohiotravel.org
---

---