Complete Story

09/04/2018
DMO Bootcamp Hits all the Key Issues
Board Governance, Local Official Relationships, Financial Vitality and more Among Topics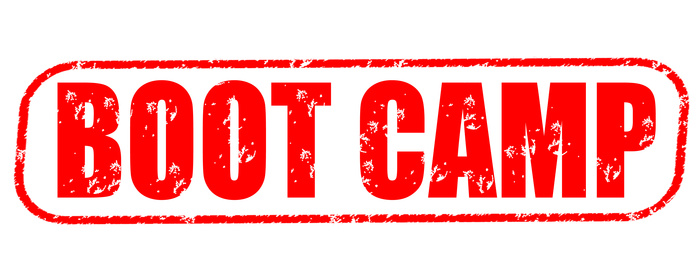 DMO Bootcamp
10 a.m. to 3 p.m., Sept. 25 at Cedar Point's Melt Bar and Grilled
(CVBs are invited to stay for an OACVB board meeting at 3 p.m.)
Please note: registration for the bootcamp is done from the Ohio Conference on Travel registration page under additional options: the cost for the Bootcamp is an additional $60. If you need assistance, please contact Janet Johnson at jjohnson@ohiotravel.org or Kelsey Nevius at knevius@ohiotravel.org
Join us for this intensive workshop designed with CVBs in mind. Through collaboration with the Ohio Association of Convention and Visitors Bureaus, the Ohio Travel Association has designed this workshop around your greatest challenges and opportunities. This is a must-do event, whether you're a brand-new recruit to destination marketing or a five-star DMO general.
9:30 a.m.
Registration
10 a.m.
Welcome and Introductions
10:15 a.m.
How Healthy is your DMO? Using Financial Statements to Determine the Wellbeing of your DMO
Kyle Topy, Mulligan, Topy & Company CPA
Taught by a CPA, this session explores ways to measure your organization's financial health. We'll explore top indicators, as well as key ratios. We'll also discuss which indicators should routinely become part of your board agendas. We recommend bringing copies of your last FY profit and loss statement, as well as balance sheet, so you can practice what you learn right away.
11 a.m.
Establishing Strong Relationships with Local Government
Eric Wobser, Sandusky City Manager
Whether you are a regional, county or city DMO, a strong working relationship with local government is important if you want to reach – and exceed – your destination goals. Local government officials have multiple demands and less resources to meet them. What type of relationship should you be seeking? How can you get there? After listening to Wobser's thoughts and examples, we'll spend some time sharing ideas and challenges. with a dialogue facilitated by Larry Fletcher of Lake Erie Shores & islands.
Noon
Lunch
1 p.m.
How Does Your DMO Stack Up when it comes to Board Governance?
Dan Moder, Explore Licking County Executive Director and OTA Board Governance Ad-hoc Committee Chair
Diana Thompson, Miami County Visitors and Convention Bureau
Without a strong, engaged and informed board, your DMO is at risk. And it's a balancing act for sure. We'll look at results from a new Ohio benchmark study on best practices to see how your organization fares against others. Then we'll talk about the policies and procedures your organization should have in place.
1:45 p.m.
Crisis Management
Carol Merry, Fahlgren Mortine Senior Vice President
A natural disaster. Contaminated water. An accident. Even a negative news story gone viral. All of these can put your destination in a tailspin. How do you protect your guests, your staff and your destination's reputation?
2:30 p.m.
Busting the Myths: Tools for Responding to Naysayers
Melinda Huntley, OTA Executive Director
It'll be all hands on deck for this one! We've gathered the most challenging questions any DMO may get and have started to create talking points for responding. This interactive session will be a no-nonsense discussion on how to "sell" our industry's importance to partners, stakeholders and the community at large, as well as how to answer even the most difficult questions. Following this session, we'll follow-up with bullet talking points you can use.
3 to 4 p.m.
Ohio Association of Convention and Visitors Bureau Board Meeting
Non-OACVB members are invited to remain for the board meeting
---